Gisborne Properties for Sale
129 Listings Showing 121 to 129 Previous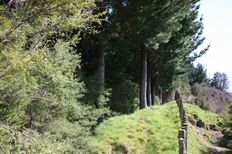 Advantages: Professional management in place Emissions trading scheme registration completed, nothing clained as yet Silviculture complete Only 47km ...
Gisborne
L20/PF47/3400 Tiniroto Road
$85,000 Plus GST (if any)
Young forest for sale - Located approximately 65km from Gisborne city up Ruakaka Road off SH 36. Forest access via ...
Gisborne Country
L49/PF65/600 Ruakaka Road
$46,500 Plus GST (if any)
Build your dream home on a 1548sqm section only minutes from Gisborne City and get great rural views to the ...
Negotiation
Set privately in a popular rural lifestyle area, this 3956 sqm offering caters for a wide range of needs. A ...
Negotiation
This driveway is deceptive. Hidden behind the old egg shop and triple carport is this 4 bedroom brick home with ...
Gisborne Coastal
27 Branson Road
$325,000 Plus GST (if any)
New homes are appearing in Wainui's premiere subdivision - but guess what? The best section is still available for sale.Overseas ...
Negotiation
100.61ha (248.607 acres) A 4 bedroom home with swimming pool and double garage. 3 stand woolshed and calf rearing shed. ...
Gisborne
654 Goodwin Road
Negotiation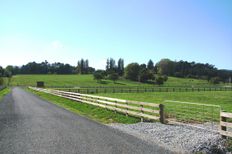 This subdivision is providing fully levelled and drained land areas. Good fences and the best of country living. Each lot ...
Gisborne
Premium Lo BACK ORMOND ROAD
Negotiation
Situated on the banks of the Waimata River and only 6 minutes from town, is this very private, very safe ...
Matokitoki
77 Goodwin Road
$195,000 Including GST (if any)
« Previous
Advertisement
Advertisement