Rodney Bare Land for Sale
14 Listings Showing 1 to 14
... a bush retreat close to civilisation? Then this might just be the property for you! Only 10 minutes drive from ...
$420,000 Plus GST (if any)
Conveniently located minutes from the Northern motorway, Silverdale Mega Centre and Millwater on a fully sealed road with services at ...
Wainui
Lot 3 1158 Weranui Road
$900,000 Plus GST (if any)
Encapsulated by fresh air and freedom, this 1.85 hectare section (more or less) is in close proximity to every convenience ...
Wainui
Lot 6 1158 Weranui Road
$850,000 Plus GST (if any)
• Located between Puhoi and Warkworth off SH1 • Attractive 7ha (17 acres) fully fenced block • Easy contour, with ...
Warkworth
- Cowan Bay Road
$795,000 Plus GST (if any)
• 31.63ha (78.16 acres) grazing block located 2km east of SH1 • Very well fenced into 15 paddocks with northerly ...
Wellsford
- Silver Hill Road
Negotiation
All the preparation work has been done for you, with a prepared house site, shared concrete driveway with a stunning ...
$900,000 Plus GST (if any)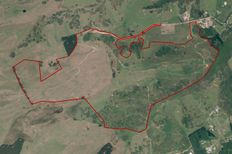 Helensville/Parakai 98Ha bare land, Approx 1/3 easy contoured pasture 1/3 steeper pasture and the rest on covenanted bush and wetland. All ...
Parakai
Lot 4 Fordyce Road
$1,695,000 Plus GST (if any)
Built around 100 years ago Toad Hall was originally sited in Remuera, before being moved about 10 years later to ...
Buyer enquiry over $4,600,000 Plus GST (if any)
Outstanding opportunity to secure a 79 acre rural property, with views all the way to the ocean and just on ...
$4,500,000 Plus GST (if any)
Beautifully presented 4.5+ acre tranquil lifestyle block located at the end of a landscaped shared concrete driveway. Prepared house site ...
$850,000 Plus GST (if any)
Grazing, mature native bush and views on this 103 hectare property. Split into approximately 30 paddocks with a mix of ...
Negotiation
Outstanding North facing block, featuring wide open views out across the Kaukapakapa River and the rural countryside beyond, protected views ...
Kaukapakapa
Lot 6 Carol Leon Ave
$465,000 Plus GST (if any)
If you are looking for privacy in a bush setting then you need to view this 4.9ha block. Would you like ...
Kaipara Flats
Lot 5 Kaponga Lane
$450,000 Plus GST (if any)
This block is for bush lovers to enjoy the wilderness. 28.8ha of native bush with plenty of tracks for you ...
Kaipara Flats
Lot 6 Kaponga Lane
$1,025,000 Plus GST (if any)
Advertisement
Advertisement