Marlborough Forestry for Sale
14 Listings Showing 1 to 14
Forestry cutover hill block almost ready to replant* Access roads and log landings established* Great tree growing site* Close to ...
$150,000 Plus GST (if any)
398.85ha (STS) in 2 titles Located in Robinhood Bay 28km by road from Blenheim Proven forestry area renown for ...
Port Underwood
2876 Port Underwood Road
$800,000 Plus GST (if any)
Total area 112ha in two titles. 5ha planted 1999 pruned and thinned10ha planted in 200956ha planted 201271ha total Pinus RadiataBalance ...
POA
Absolutely stunning property in the heart of the Pelorus Sound. Consisting of 239 ha on two separate titles, over 4 ...
Rai Valley
801 Manaroa Road
$1,500,000 Plus GST (if any)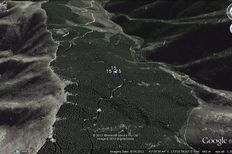 Management required 32.8920Ha 24.89Ha 2003 planting 0.93Ha 2010 planting Very good access No carbon liability Convert now into a framing or clearwood stand.
Wairau Valley
4407 State Highway 63
Negotiation
This is your chance to hold a part of a huge forestry block at a very reasonable price.  One-third interest in ...
Negotiable from $500,000 Plus GST (if any)
HARVESTING NOW, TIMBER AVAILABLE A change in vendors plans demand an immediate sale. Located in the Pelorus Sound in the ...
Marlborough Sounds
- Clova Bay
Negotiation
513.880ha (1269 acres) Located approx. 55km from Blenheim. Cottage accommodation, cattle yards, high standard of fencing into seven paddocks. ...
Waihopai Valley
- Waihopai Valley Road
$850,000 Plus GST (if any)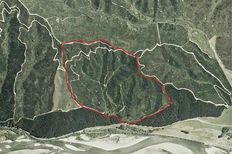 This 110.3 hectare Pinus Radiata forest in the high growth area of the Northbank, consists of 31.3 hectares freehold and ...
Blenheim Central
- Bartletts Creek
$1,010,000 Plus GST (if any)
This 24 hectare property, with around 14 hectares of pines, is situated in a high growth area within an easy ...
Tuamarina
795 Waikakaho Valley Road
$220,000 Plus GST (if any)
38.3960 hectares (94.8 Acres) located in a very desirable area of the Kenepuru Sound with bay views, and excellent coastal ...
Kenepuru Sound
4936 Kenepuru Road
$540,000 Plus GST (if any)
With approximately 600 hectares ready for harvest now, this 742 heactare property presents a raft of opportunities. log it, replant ...
POA
This well set up forestry block is located 15 minutes from Blenheim. Being 63.292 hectares in total with 56 hectares ...
Tuamarina
626 Kaituna - Tua Marina Track
POA
Around half an hour from Picton over mostly sealed roads. Approximately 800 hectares of professionally managed, mostly second rotation Pinus ...
Marlborough Sounds
Tumbledown Bay Road
Negotiation
Advertisement
Advertisement