Marlborough Forestry for Sale
12 Listings Showing 1 to 12
$935,000 Including GST (if any)
Situated within the Leatham Valley forest growing district, this 1224 hectare property has approximately 232 hectares of mainly Pinus Radiata. ...
Wairau Valley
1237 Leatham Road
Negotiation
A rare opportunity to buy a close to profit well tended plantation in a favorable area. My vendors are ready ...
Enquiries over $185,000 Plus GST (if any)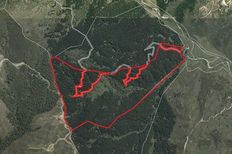 Located in the high growth forestry region on the Northbank of the Wairau River, this 54.891 hectare property has approximately ...
Renwick
Fabian Valley Road
$250,000 Plus GST (if any)
This stunning property lies only around half an hour from Picton over mostly sealed roads. At any given time there ...
Port Underwood
465 Tumbledown Bay Road
Negotiation
Sunny 6 hectares of gently sloping land lying directly north taking in several superb views of the upper Wairau around ...
Blenheim Central
State Highway 63
$189,000 Plus GST (if any)
217.7ha (537 acres). Mainly medium to steep hill, located in one of Marlboroughs highly favoured rainfall areas, 119ha harvest completed, ...
Havelock
Lot . Cullen Creek Road
$490,000 Plus GST (if any)
24.02ha (59.3 acres). This is a well tended and managed block with good sheltered aspect, located in a popular forestry ...
Waihopai Valley
Lot 3 Waihopai Valley Road
$330,000 Plus GST (if any)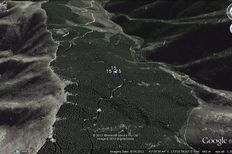 Management required 32.8920Ha 24.89Ha 2003 planting 0.93Ha 2010 planting Very good access No carbon liability Convert now into a framing or clearwood stand. To download documents (ie: ...
Wairau Valley
4407 State Highway 63
Negotiation

This 110.3 hectare Pinus Radiata forest in the high growth area of the Northbank, consists of 31.3 hectares freehold and ...
Blenheim Central
. Bartletts Creek
$1,100,000 Plus GST (if any)
This 24 hectare property, with around 14 hectares of pines, is situated in a high growth area within an easy ...
Tuamarina
795 Waikakaho Valley Road
$220,000 Plus GST (if any)
38.3960ha (94.8 acres) located in a very desirable area of the Kenepuru Sound with bay views, and excellent coastal access, ...
Kenepuru Sound
4936 Kenepuru Road
$500,000 Plus GST (if any)
This 54 hectare property is situated in the highly popular forestry growing area of the Waikakaho Valley, about 15 minutes ...
Tuamarina
787 Waikakaho Valley Road
$260,000 Plus GST (if any)
Advertisement
Advertisement