Marlborough Forestry for Sale
15 Listings Showing 1 to 15
24ha ( 60 acres) of which 14 ha has been planted in Radiata in 1996. These trees in the high ...
Tuamarina
- Waikakaho Valley Road
$210,000 Plus GST (if any)
Situated within the Leatham Valley forest growing district, this 1224 hectare property has approximately 232 hectares of mainly Pinus Radiata. ...
Wairau Valley
1237 Leatham Road
Negotiation
A 14 hectare block of well tended pinus radiata in a well regarded growing area. Planted in 1992 and thinned, ...
$210,000 Plus GST (if any)
24.02ha (59.3 acres). This is a well tended and managed block with good sheltered aspect, located in a popular forestry ...
Waihopai Valley
Lot 3 Waihopai Valley Road
$350,000 Plus GST (if any)
This comfortable two storied home is surrounded by approx2ha of flat grazing land and 9 ha of 20 year old ...
Renwick
945 Onamalutu Road
$520,000 Plus GST (if any)
This single rotation cutting right offered on this 151ha block gives a new purchaser the flexibility of securing a mature ...
Picton
Arapawa Island Forest
Negotiation
All the infrastructure are in place including tracks, skid sites, log marshalling area and barge ramp for ease of transporting. ...
Pelorous Sounds
. Nikau Bay
Offers over $450,000 Plus GST (if any)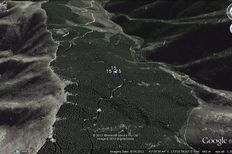 Management required 32.8920Ha 24.89Ha 2003 planting 0.93Ha 2010 planting Very good access No carbon liability Convert now into a framing or clearwood stand.
Wairau Valley
4407 State Highway 63
Negotiation
HARVESTING NOW, TIMBER AVAILABLE A change in vendors plans demand an immediate sale. Located in the Pelorus Sound in the ...
Marlborough Sounds
- Clova Bay
Negotiation
This 110.3 hectare Pinus Radiata forest in the high growth area of the Northbank, consists of 31.3 hectares freehold and ...
Blenheim Central
. Bartletts Creek
Offers
This 24 hectare property, with around 14 hectares of pines, is situated in a high growth area within an easy ...
Tuamarina
795 Waikakaho Valley Road
$220,000 Plus GST (if any)
38.3960 hectares (94.8 Acres) located in a very desirable area of the Kenepuru Sound with bay views, and excellent coastal ...
Kenepuru Sound
4936 Kenepuru Road
$500,000 Plus GST (if any)
Situated less than 10 minutes from the mill and within ½ an hour from the port, this 63.292 forest has ...
Tuamarina
626 Kaituna - Tua Marina Track
POA
This 54 hectare property is situated in the highly popular forestry growing area of the Waikakaho Valley, about 15 minutes ...
Tuamarina
787 Waikakaho Valley Road
$260,000 Plus GST (if any)
Around half an hour from Picton over mostly sealed roads. Approximately 800 hectares of professionally managed, mostly second rotation Pinus ...
Marlborough Sounds
Tumbledown Bay Road
Negotiation
Advertisement
Advertisement