Gisborne Lifestyle Section for Sale
15 Listings Showing 1 to 15
• Lot 4 is just under one hectare, being 2.32 acres with spectacular city and ocean views. * Conveniently located ...
Wainui
Lot 4 Wheatstone Heights 145 Wheatstone Road
Negotiation
• 1.4862 ha (3.672 acres) * Situated on Gaddums Hill within a subdivision known as "Kauri Park" only a short ...
Outer Kaiti
Lot 14/Kauri Park Gaddums Hill Road
Auction
This is Gisborne, a beautiful coastal township on the balmy East Coast of New Zealand, lifestyle and lifestyle properties are ...
Tender
We consider ourselves extremely lucky to live in this spectacular region; the weather is sunny and balmy. The beaches are ...
Tender
Build your dream home! Lovely rural outlook, close to town. This peaceful section offers room to build and space ...
Hexton
Corner Hansen and Cameron Roads
$158,000 Including GST (if any)
A quality subdivision not to be ignored. Geotech reports and covenants available for prospective purchasers. These sections are ...
Outer Kaiti
Lot 16/Kauri Park Gaddums Hill Road
Auction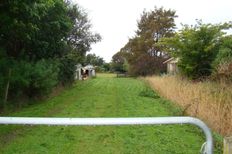 Build your home on this 1.78 hectare (more or less) section close to Makaraka School. $299,000 Make an offer!
$299,000 Including GST (if any)
Somewhere on this 3ha+ section you will find the ideal spot to build your very own whare. It is freehold ...
Tokomaru Bay
76 Waima Road
$125,000 Including GST (if any)
On the slopes of the beautiful Lysnar Valley, a lifestyle section with Geotech completed and Title issued. Lot 8 commands ...
Negotiation
These one hectare sections will allow you to create the country living you have always wanted with the convenience of ...
Hexton
- Back Ormond Road / Hansen Road
Negotiation
Entrepreneur, Family Trusts - land bank for the future or develop now! Situated in one of Gisborne's best locations. Land ...
Hexton
. Cameron Road to Joanne Street
Negotiation
Located on rich fertile free draining soils of Matawai, is this 3.18 Hectares of productive land. Currently in place are ...
Negotiation
Waiting for your new house build in this exceptional location just up the Ormond Valley Road, with very good proximity ...
Ormond
- Ormond Valley Road
Negotiation
Vendors have moved on and want this property sold! Situated on the outskirts of the city on Nelson Road is ...
Riverdale
Lot 1 Nelson Road
Negotiation
This 38.7 hectares of land right on the edge of Gisborne City has frontage down to the Pacific Ocean and ...
Negotiation
Advertisement
Advertisement