Bronwyn Kay Agency Ltd (Licensed: REAA 2008) - Gisborne

66 Customhouse Street, GISBORNE
Phone: 06 869 0088
View our other listings:
10 Listings Showing 1 to 10
There is simply nothing else like this. This property will bring you to a standstill with stunning surroundings that restore ...
Tiniroto
4875 Tiniroto Road
$338,000 Plus GST (if any)
What would you do? Secure horse paddock? Self-sufficient Lifestyle? Weekend get-a-way in the city. Or build your dream home in ...
Matokitoki
77 Goodwin Road
$239,000 Plus GST (if any)
This fabulous property offers 3033sqm just 20 minutes from the city. A low maintenance 3 bedroom home overlooking park like ...
Gisborne Country
31 Branson Road
$248,000 Plus GST (if any)
Owner has left town and a sale is required. Disregard any previous pricing as our instructions are clear sell me ...
Makaraka
161 Makaraka Road
Auction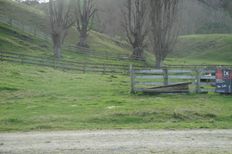 Located in the Country, this rural section approximately 1380 sqm is a must for someone who wants the country lifestyle. ...
$120,000 Plus GST (if any)
This warm and modern, 3 bedroom 2 bathroom home with fantastic views of Lake Tiniroto offers you the lifestyle that ...
$480,000 Plus GST (if any)
Calling all mountain men, reclusives, aspiring novelists or those who would like to disappear off the grid - we have ...
Tiniroto
551 Parikanapa Road
Offers
This 6ha orchard is well planted with Kwano and Miho mandarins, tangelos and limes. Enormous covered sheds for equipment storage ...
$1,600,000 Plus GST (if any)
This driveway is deceptive. Hidden behind the old egg shop and triple carport is this 4 bedroom brick home with ...
Gisborne Coastal
27 Branson Road
$325,000 Plus GST (if any)
With a fantastic outlook across the hills and with a rural backdrop this 1.13ha lifestyle block would make an ideal ...
Hexton
116 Maclaurin Road
$210,000 Plus GST (if any)